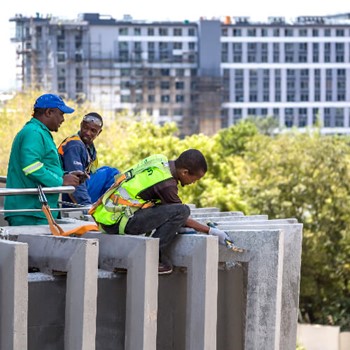 Step 1: You provide details of your income, monthly living expenses and debt commitments to the debt counsellor. You will need copies of your pay slip, ID and the latest statements of all your debts.
Step 2: The debt counsellor assesses whether you are over-indebted. If this is the case they will set up an appointment to meet with you.
Step 3: The debt counsellor will check your budget and debt repayments. They will help you draw up a new budget, cutting out luxuries. The counsellor will also tell you how much this service will cost. There is a maximum amount that the counsellor can charge. If you agree to this fee then you can officially apply for debt counselling.
Step 4: The counsellor will contact all your credit providers as well as the credit bureaus to make sure the debt figures you provided are correct. You will be registered with the credit bureaus as undergoing debt counselling. This will mean that you will not be allowed to take any more credit while you are under debt counselling.
Step 5: The counsellor will negotiate a repayment plan with your creditors. If the creditors agree then it becomes an order of the court and cannot be changed.
Step 6: You will then make one payment every month by means of a debit order to a Payment Distribution Agency who in turn pays off your debts in the instalments as agreed upon between the counsellor and the creditor.
Don't apply for debt counselling without reading this first